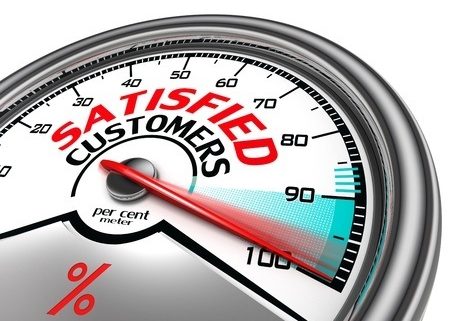 What does Amazon expect from you?
I was on my way to the post office to drop off some packages. I spied a postman pulled over in his vehicle. I pulled up and asked him if he could take them. His look was one that was somewhere between bewilderment, anger, resentment, astonishment, you get the picture. In a somewhat gruff, "I guess I can take them," he accepted the parcels. I didn't give that incident too much more thought because I was excited that he took my packages at all and saved me a trip to the post office. 
About

four days later

I had a package that needed to go out 2nd day air. I chose UPS as the carrier, prepared the package and headed to the drop box. I had forgotten that this box size would not fit in the drop box. I then called my UPS man (he had previously given me his cell number). He said he was a few blocks away and told me where he was heading so I could meet him in about 5 minutes. I drove to meet him and pulled over. He actually got out of the truck to accept the package before I could even get out of my seat. It seemed he was almost eager to take the box. He told me he appreciated the extra shipment and to have a great weekend. 
The interesting difference here in the whole customer service philosophy is that the UPS man appreciated receiving the package and was sure to let me know that I was saving him a trip. He was actually grateful and very friendly. 
Go the extra mile for your customer and treat them the very best. This is what Amazon expects of its sellers. We have to have the same standards and commitments.
Market Cap of UPS: over $90 billion
USPS: For the first time in almost five years, they reported a U.S. Postal Service quarterly net profit. The $307 million in net income for the first quarter of fiscal year 2016, which ended

Dec. 31

, is a $1.1 billion turnaround from the $754 million net loss during the same period a year earlier.

Feb 14, 2016
https://feedbackrepair.com/wp-content/uploads/2017/02/satisfied-customers.jpg
330
450
feedbackmaster
https://feedbackrepair.com/wp-content/uploads/2017/03/feedback-repair-logo-300x48.png
feedbackmaster
2017-02-06 12:15:06
2017-02-06 13:06:02
What does Amazon expect from you?